I received some great news from my friends in The Morning After last week that the photos I took of them were going to be used in Kerrang Magazine. Kerrang is one of the top selling Rock and Metal magazines in the UK and is also sold world wide so I was more than a little chuffed that my work would be in there!
Below is a copy, you can see my photo on the top left page. I love band photography and would love to get more into it so please spread the word and contact me if you need shots taken. You can check out The Morning After here. They are an awesome band and are getting some great reviews with their new album 'Legacy'.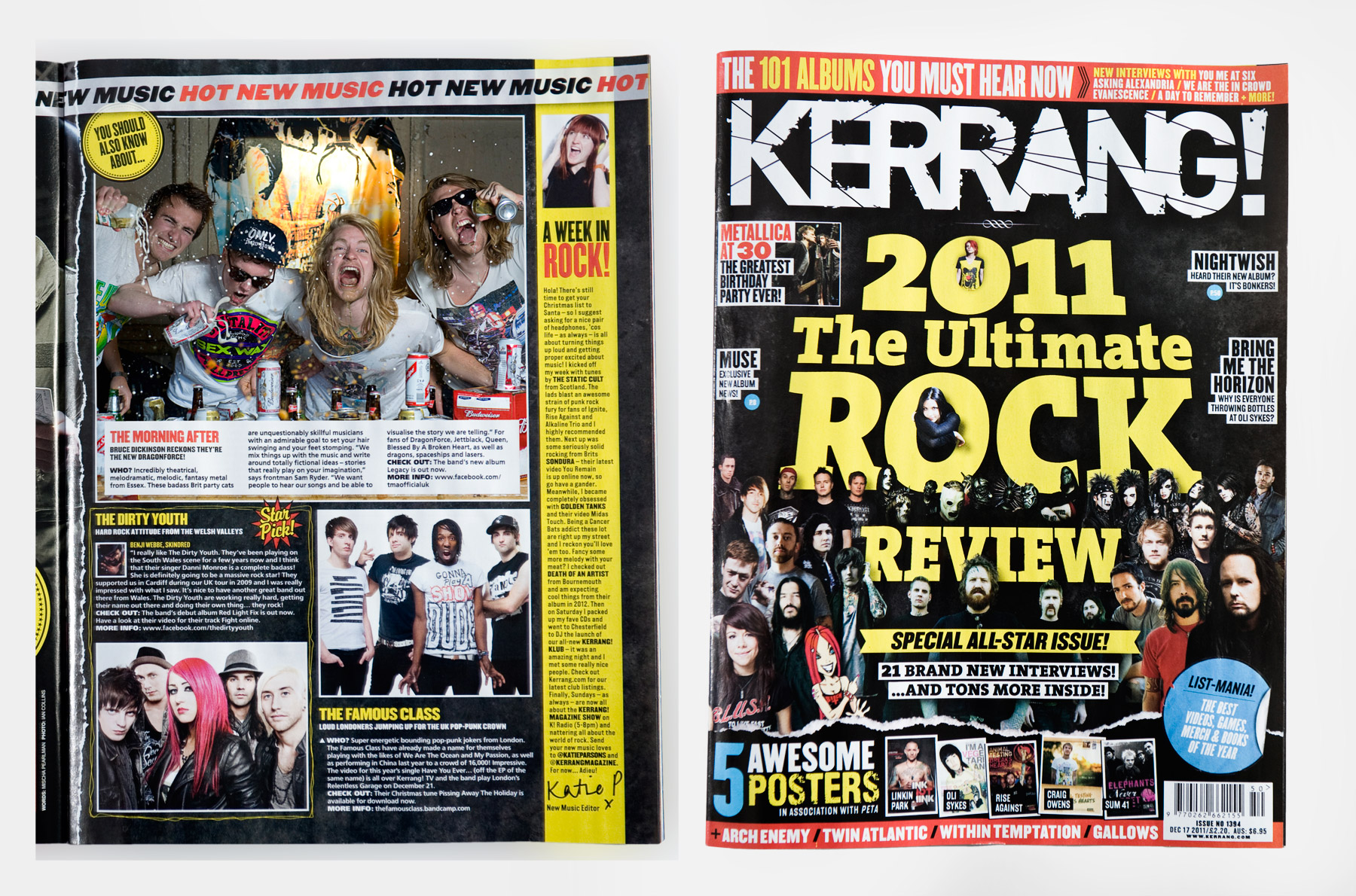 Click on the photo to zoom in and get a larger version.
I also found out yesterday the shot was used in Big Cheese Magazine, see below!