Earache Records got in touch again and asked me to do a promo shoot for a US band named Diamond Plate who were heading over to tour with Anthrax. I got to London about mid day and felt sorry for the guys, they had only arrived from over the pond about an hour before seeing my ugly mug, and had to spend the next couple of hours being ordered around. They were very accommodating though and we had a fun shoot. Here's a few of my favourites from the shoot.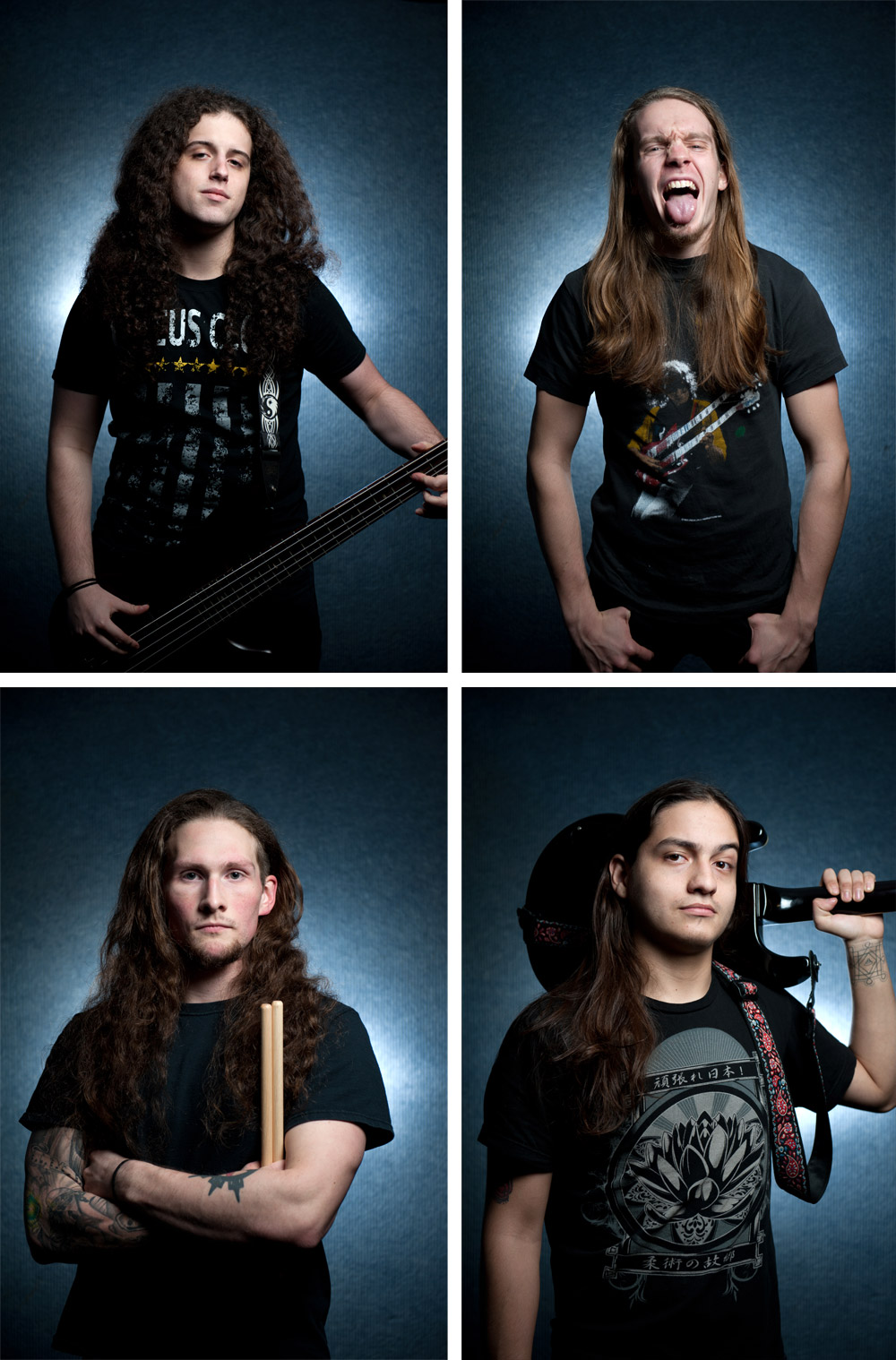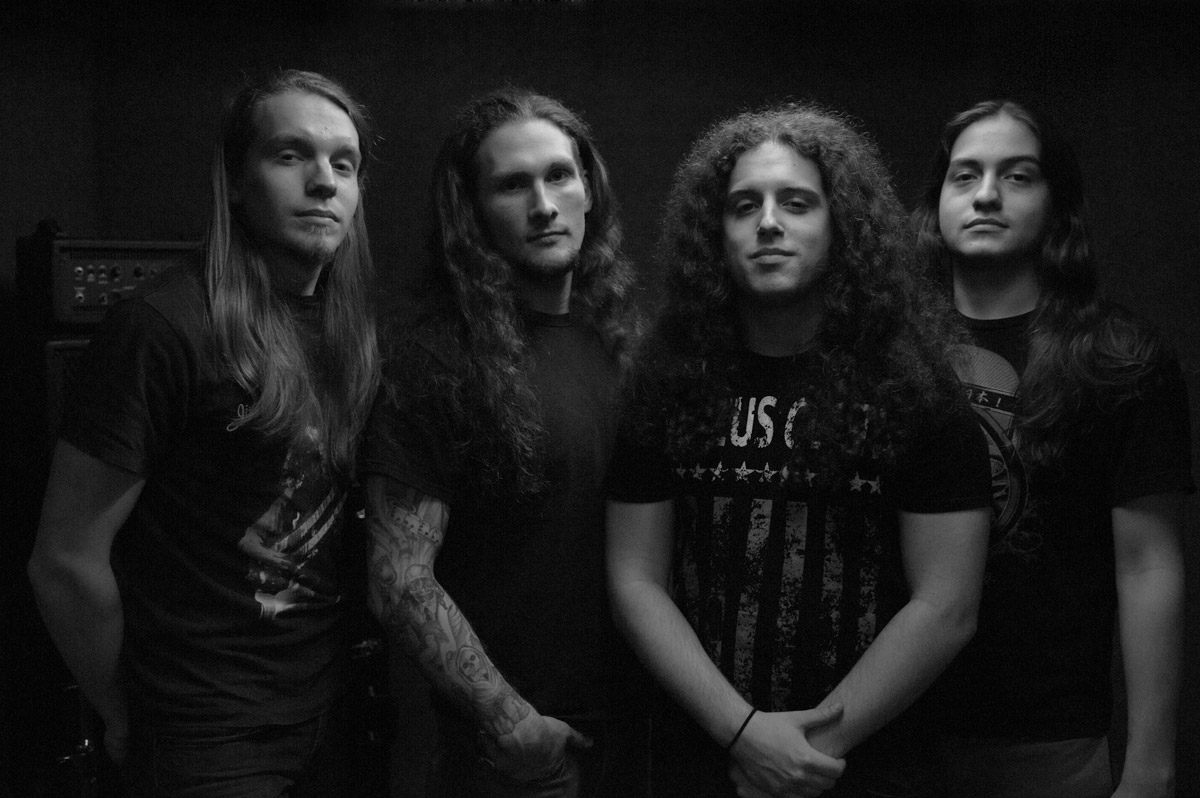 The above shot was actually a mistake. I was setting up the flash but it didn't fire and this is the ambient light. The photo was pitch black but I brought the exposure up in Photoshop and I like the gritty effect it has. Sometimes things work out quite well by fluke!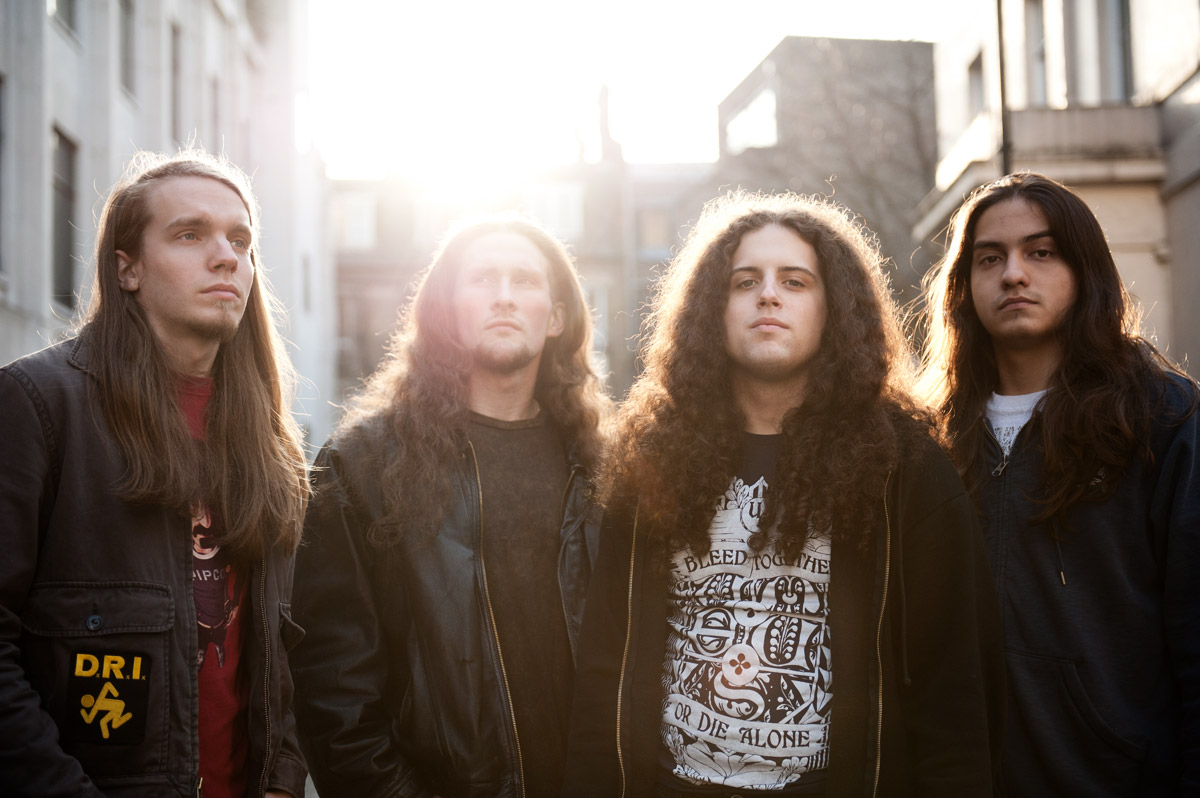 I really love shots using sun flare. Unfortunately the guys were starting to flag by now and looking at this photo makes me feel light I am jetlagged!